Sales Page: http://getrmt.com/
Value: $2800
Download Size: 17GB
Direct Download Link:
(No Ads, No Waiting Time, No Capcha)

This content is for members only.
BECOME A CERTIFIED COACH
WITH TONY ROBBINS' OFFICIAL COACH TRAINING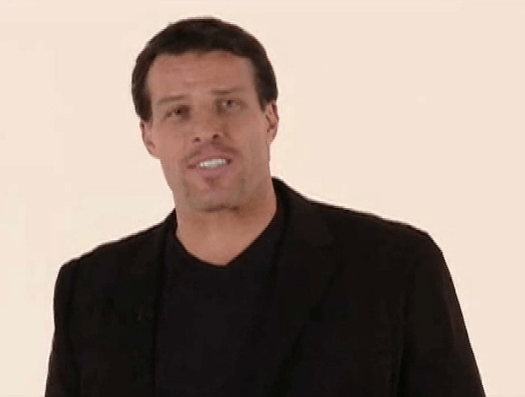 Robbins Madanes Core 100 Training – The Official Tony Robbins Coaching Certification
Get trained in the cutting-edge system that has certified thousands of successful coaches. Here's what you get:
1. Tony Robbins Video Training Modules. These training modules present the very best of Tony Robbins' strategies and interventions. You can take this training at your own pace and on your schedule from anyplace in the world – while being part of an amazing participatory community.
2. Live Power Sessions. How do you master a new skill in the most effective, fastest way? Learn directly from master teachers and founders of Strategic Intervention. Cloe Madanes, Mark Peysha and Magali Peysha will be available to you by phone every week for 6 months to share new strategies, support you in your practice, and answer your questions. Where else do you get weekly direct access to the school founders?
3. Live Practice Sessions. Every week you can get on the phone to learn a new coaching strategy and practice it with another student right away. Every time you come, you get real-life expertise with a new coaching strategy.
4. Coach Marketing Training. Get trained in starting your own coaching business: how to understand your strengths and priorities, how to set up your practice, how to gain clients, and you'll get step-by-step templates for your first client sessions and teachings. If you need it to get started coaching – it's in the training.
5. Amazing Worldwide Learning Community. People learn best when they are well-connected with people they care about. Our students come from every continent and imaginable profession. You will learn, collaborate, work together, and make lifelong friends.
The training comes with these Awesome Enrollment Bonuses
1. Coaching Business Plan Marketing Modules. Learn how to build your coaching practice right in this 8-module training.
2. SI Solutions. Practical, actionable series for the SI coach focusing on the most effective strategies for the most common coaching requests.
3. RMT Student Directory. Get your profile on the RMT directory, so you can show clients your membership in Robbins-Madanes Training.
4. Client Startup Kit. This training guides you step by step through your first three sessions with clients, using examples of real phone coaching.
5. SI Speaker's Blueprint. Everything you need to give a speech on Strategic Intervention. If you like speaking publicly, this kit will get you started fast!
6. Passion Patterns. This two-hour interactive relationship workshop is focused on helping you to revitalize any relationship.
7. Business Owner Psychology. Setting up a new coaching practice means you need to start thinking like an owner – about your customers and your workday. This training will help you and your clients make that leap.
8. RMT Unleash The Power Within Discount. Only RMT Certification Students get this unique 50% discount off of tickets to Tony's signature 4-day event. Admission is only $500. That's 50% off, the best price available.
9. Core 100 DVD/CD Training Library. Students who join with the Silver or Gold Memberships get bonuses 1-8 – plus the Core 100 Training DVD/CDs delivered to their home.
10. (Gold Members Only) The Seven Mindsets of Success featuring 7 brand-new interventions by Tony Robbins.