Sales Page: https://www.masterclass.com/classes/werner-herzog-teaches-filmmaking
Value: $90
Download Size: 1.9GB
Direct Download Link:
(No Ads, No Waiting Time, No Capcha)

This content is for members only.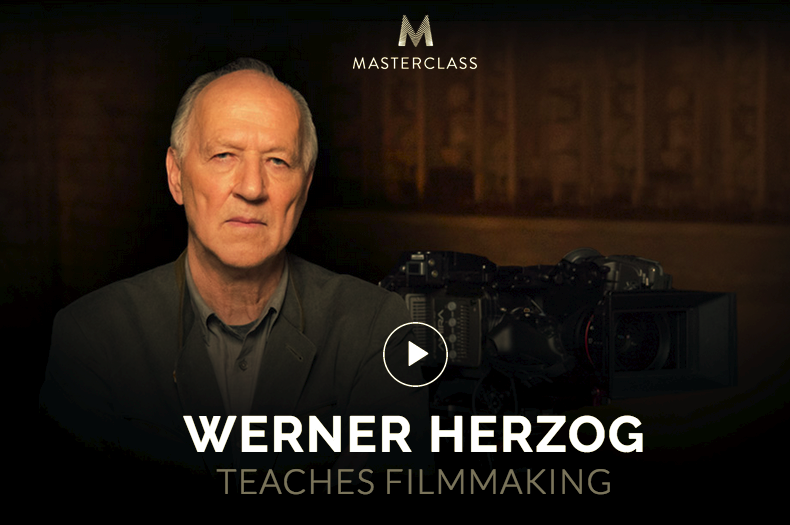 What we can learn from Teaches Filmmaking?
You'll learn storytelling, cinematography, locations, self-financing, documentary interview techniques, and how to bring your ideas to life.
Introduction – Meet your new instructor, a self-taught filmmaker who's made films on all seven continents. Are you ready to become a 'soldier of cinema'?
Teach Yourself Storytelling: Watch Films – Werner teaches you the importance of careful film analysis by deconstructing the opening scene of Viva Zapata, starring Marlon Brando.
Teach Yourself Storytelling: Read – If you want to master storytelling, don't just watch movies. Werner explains why reading is key to becoming a great filmmaker and shares passages from his mandatory reading list.
Writing a Script – Forget the three-act screenwriting structure. Werner reveals how he draws on poetry and Beethoven to inspire scripts that capture his vision in words.
Financing First Films – You don't need millions to make a movie. With $10,000 and an extraordinary idea you can start the journey toward bringing your project to the screen.
Negotiation Skills – Film is an art—but it's also a business. Werner shares his insights into the industry to help you learn how to protect your stories.
Locations – Jungles, oceans, and volcanic craters—Werner has shot movies in them all. Learn how to find spectacular locations and turn them into functional sets for your own films.
Leading The Platoon – When Christian Bale had to eat real maggots in Rescue Dawn, Werner offered to eat them first. Here, he explains the power of leading by example to inspire your cast and crew.
Set Rules – In filmmaking, if you're on time, you're late. Be professional: Organize your set to tell the story, not to impress anyone. Forget the director's chair, turn off your cell phone, and stay close to your actors.
And much more.