FAQ:
How this work?
We provide pre-created Office 365 account and user-guide. Login to Microsoft Official Site, then you can manage your account (set new password…) there. Full versions of Word, Excel, PowerPoint, Outlook, OneDrive (5TB) and more. All language included.
How to buy?
1, Paypal – The Price is $33. If you are our member, you can see the payment button at the bottom. If you are not our member, please send email to [email protected]
2, Bitcoin – We are Bitcoin believers, please send $33 value (convert here) bitcoin to 191ncTPAhythctWputfUzGNENvT5GHiSon then send us an email with your BTC wallet address.
Is this legit?
Absolutely. It is 100% legit. No cracking, no carding and no hacking. This is not pirated or hacked version, it is 100% genuine.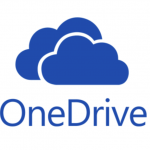 Can I use OneDrive?
Yes, 5TB. But please remmeber, use at your own risk, using it for extra (not only) backup cloud is a better choice. You know, data security is priceless.
How many devices I can use?
5 Devices at most. Compatible with Win10, Mac OS, IOS, Android.
Can I use this from anywhere?
Yes, you can install them to your local devices, or login to Microsoft official website to use it online from anywhere.
How long does this last?
Lifetime access to Office 365 and 5TB OneDrive.
Refund Policy?
Refunds will only be given if we can't provide the service. Replacement will be given if you are unable to login to the account credentials given.

This content is for members only.