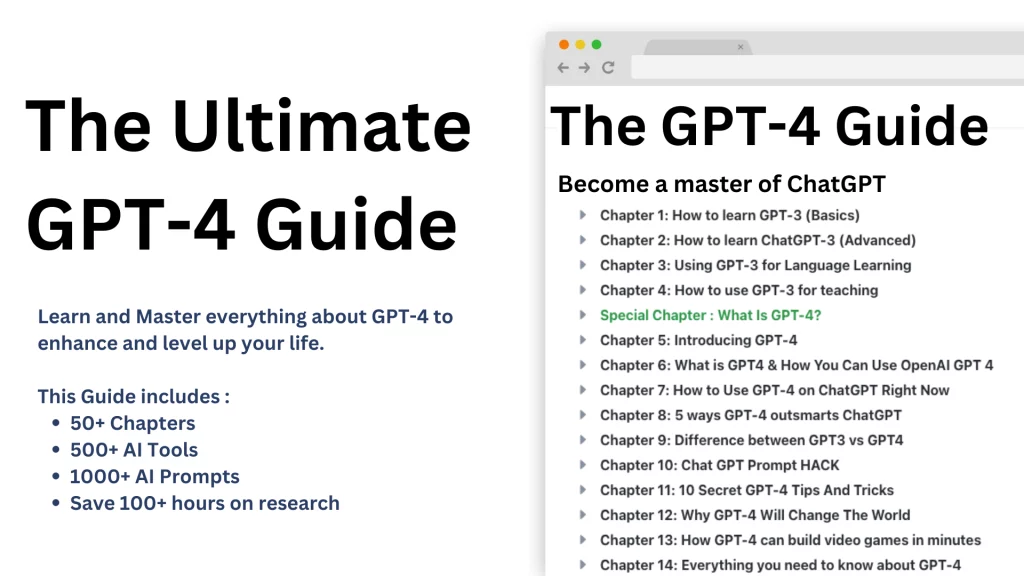 Course Info:
Category: ChatGPT-4, AI
Update Date: Aug 17, 2023
Ultimate ChatGPT Course
500+ AI Tools & Prompts
100+ ChatGPT Resources
Ultimate AI Tool Kit
500+ No Code Tools
Download Link:

This content is for members only.
GPT-4 is the most Powerful Natural Language AI ever created!
This guide has more than 100+ resources to help you learn how to use GPT3 and GPT4 to enhance your life.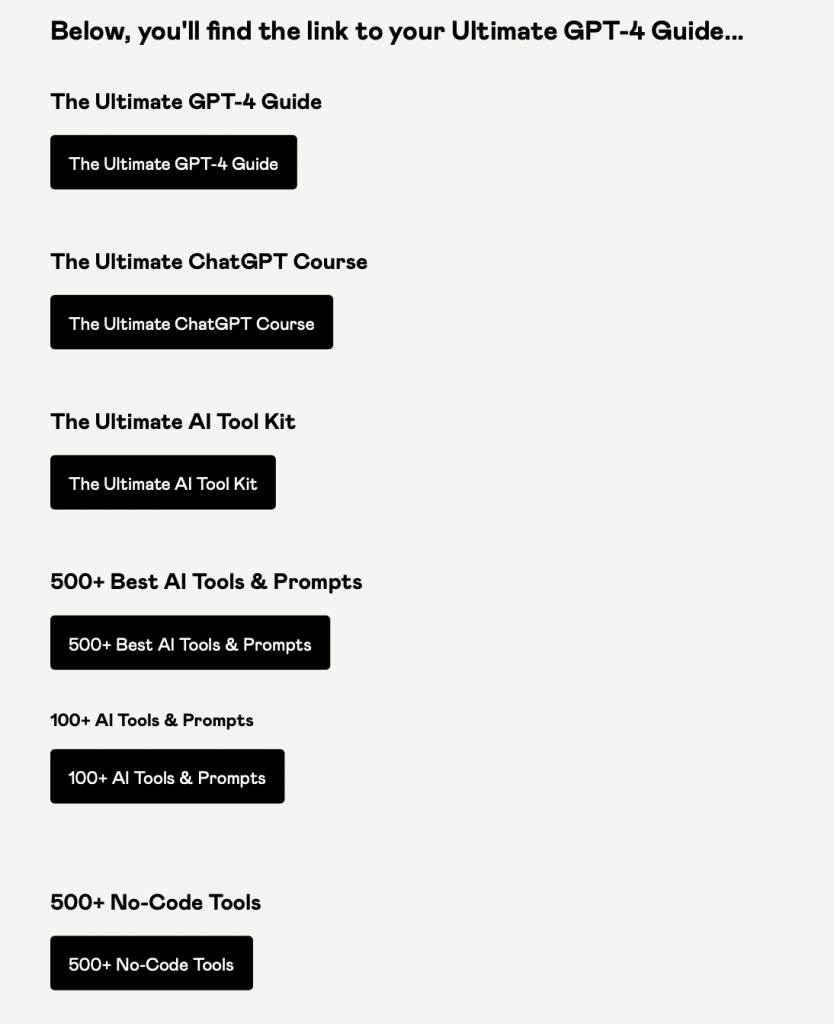 GPT-4 Guide + Ultimate ChatGPT Bundle
Get instant access to Ultimate GPT-4 Guide and…
+ Ultimate ChatGPT Course
+ 500+ AI Tools & Prompts
+ 100+ ChatGPT Resources
+ Ultimate AI Tool Kit
+ 500+ No Code Tools