Sales Page: https://www.simplifieddropshipping.com/
Download Size: 10.3GB
Direct Download Link:
(No Ads, No Waiting Time, No Capcha)

This content is for members only.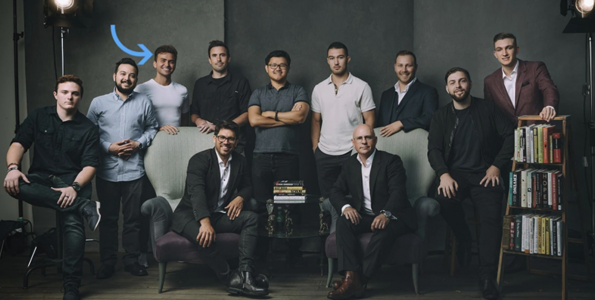 What we can learn from Simplified Shopify Dropshipping 4.0?
In this course, we will learn how to build multiple 6-figure businesses Dropshipping one-product. Scott's step-by-step videos are by far the easiest, most efficient, and least overwhelming way to get real fast results in Dropshipping by taking advantage of One-Product Stores crossed with The Freedom Funnel. Scott will build everything from scratch and allow us an inside look at his store and even his products to learn exactly how he did it.
​Lesson 1: Intro & History
Lesson 2: Dropship Eye/Mentality
​Lesson 3: My Winning Products, Stores, and Ads
​Lesson 4: Building Your Store's Skeleton
Lesson 5: Product Research/pricing structure
Lesson 6: Importing Your First Product (Silkroad)
​Lesson 7: Importing Your First Product (Oberlo)
Lesson 8: What Shopify Plan to Choose
Lesson 9: One Product Stores: General or Branded?
Lesson 10: Choosing & Connecting Your Domain
Lesson 11: Inner Workings Setup
Lesson 12: Site Build + Order Test
Lesson 13: Facebook Page Build
Lesson 14: Business Account, Ad Account, Pixel Setup
Lesson 15: Apps
Lesson 16: The Freedom Funnel Setup
Lesson 17: Building Your Ad
Lesson 18: Understand This Before Launching FB Ads
Lesson 19: Broad FB Ads Explanation
Lesson 20: Launching Your Product (Costly Way)
Lesson 21: 'Test & Go' Product Testing (Cost-Effective Way)
Lesson 22: What to Do After Launching
​Lesson 23: Facebook Ads: 0-100 Orders
Lesson 24: How to Analyze Your Ad Sets
​Lesson 25: What to Do if Your Product Hits
​Lesson 26: What to Try if Your Product Doesn't Work
​Lesson 27: Order Fulfillment (Oberlo)
​Lesson 28: Order Fulfillment (Slikroad)
​Lesson 29: Horizontal Scaling
​Lesson 30: Vertical Scaling
​Lesson 31: Scaling w: CBOs
​Lesson 32: Retargeting
​Lesson 33: When and How To Form An LLC
​Lesson 34: When and How To Outsource
​​Lesson 35: FREE Targeted Page Likes From Your Ad
​Lesson 36: Advanced Facebook Audiences: 100-10,000 Orders (LAAs)
​Lesson 37: Outro
Bonuses.
​Simplified Dropshipping 2.0 & 3.0
More.