Sales Page: http://www.affiliatesummit.com/14e-conference/
Value: $2249
Download Size: 25GB
Direct Download Link:
(No Ads, No Waiting Time, No Capcha)

This content is for members only.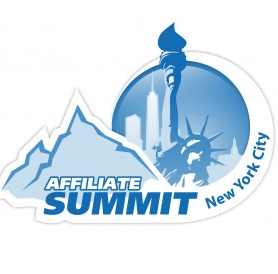 Affiliate Summit East 2014 took place August 10-12, 2014 at the New York Marriott Marquis in New York, NY.
This three day conference included an exhibit hall with affiliates, merchants, vendors, and networks, as well as multiple tracks of educational sessions covering the latest trends and information from affiliate marketing experts.
Sunday, August 10, 2014 Sessions
01a: The Super Affiliate Toolkit for WordPress
01b: Monetizing Your Site Missed Opportunities and Live Reviews
01c: Become the Publisher Merchants Want You to Be
01d: Affiliate Storefronts and the Future of Digital Fundraising
02a: Six-Figure Mastery: The Cure for the Common Blog
02b: Link Building Reboot Hot Strategies for More Traffic
02c: Driving Revenue with Gamification
02d: Successful Content Marketing in 30 Minutes a Day
03a: SEO, Link Building, Authorship, and Surviving Google Updates
03b: How to Build a Successful Blog
03c: How to Leverage Facebook Advertising to Grow Your Business
03d: Rethinking Todays Hot Issues Affecting Affiliate Programs
04a: YouTube Video Optimization
04b: The Next Generation of Data for New Levels of Optimization
04c: 3 Tips for Optimizing Conversions Using Math, Not Feelings
04d: How-To Guide on Affiliate Retention Techniques
Monday, August 11, 2014 Sessions
05a: Surviving the SEO Evolution
05b: Live Affiliate Program Reviews 2 Managers, 2 Affiliates
05c: 5 Foundational Pillars of Affiliate Programs Success
05d: Dynamic Affiliate Payouts When to Increase and When to Cut
06a: Blueprint to Hit 7 Figures in 12 Months on Facebook
06b: Content-Driven Commerce: Affiliate Marketing Gets a Makeover
06c: Advertisers: Why Commission Segmentation Matters to You
06d: From the Vault: The Best of the Best
07a: Full Speed Ahead: Accelerating Your Program
07b: 21 Advanced Paid Search Tips You Can Implement Today
07c: Data the Lifeblood of the Affiliate Marketing industry
07d: Getting the Most Out of Networking: Best Practices Revealed
08a: CPC vs. CPM and How Run Your Campaigns on Each Model
08b: Generate a Content Strategy to Create Rabid Fans and Buyers
08c: So, You Tried Mobile RTB and It Didnt Work. Find Out Why!
08d: Stop Leaking Leads. Get More Leads Without Spending More.
Tuesday, August 12, 2014 Sessions
09a: Content + Context = Cash: The Power of Original Content
09b: How to Become a Digital Marketing and Social Media Expert
09c: Mo Money, Mo Problems Scrutinizing FTC Settlements
09d: Finding A Perfect Fit: Selecting The Best Affiliate Program
10a: Beat the Competition With the Right Intelligence Tools
10b: Blurred Lines: Affiliate Marketing and Public Relations
10c: The Top 20 Legal Mistakes Affiliate Businesses Make
10d: SEO Website Reviews and Q&A
11a: The Confidence Factor for Women in Business
11b: The Secrets of Slickdeals Revealed
11c: Connecting European and North American Affiliate Markets
11d: Turn Up the Heat: Engage and Activate Ice Cold Affiliates