Download Size: 202.4MB
Direct Download Link:
(No Ads, No Waiting Time, No Capcha)

This content is for Members only.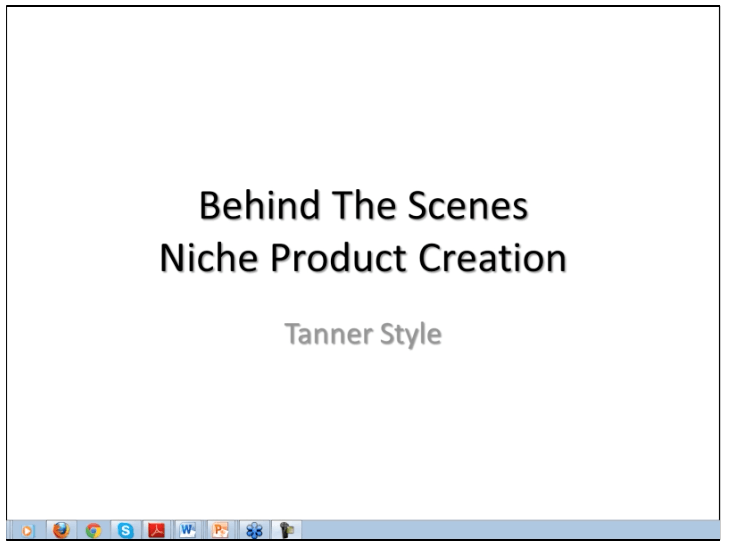 Behind The Scenes Niche Product Creation is an awesome training by Tanner Tarsson
The PRE-Selling Method
I decided to sell my product before I even created it. I got the idea for this info-product one weekend, and published a blog post announcing the "live training" on a Sunday evening – scheduled for that Tuesday.
That gave me just over 36 hours to actually "create the product" IF there were any sales. And if not, no sweat. Since I was creating the product via a live webinar, it was easier to "create" (I just needed a topical outline).
What I did there was put myself on the hook. I forced myself to create a product on a very real (short) deadline. Procrastination was NOT an option.
This is a prime example of my Act Fast: Implement & Revise As You Go! advice. ?
If you don't ACT on an idea, it will only ever be a great idea. Nothing more. And I find if I dilly dally too long with the details, I tend to get overwhelmed in the "planning phase" and never make it to implementation.
Note: I don't recommend you follow this model if you don't feel confident you can bust your butt and pull off an awesome product on time. That said, it does work particularly well with live trainings, or video-based digital products where you can have people register in advance to attend live while you record the actual product.
I had a super low price point and a super short deadline for the pre-sale. Both, or either used alone, encourage an "impulse buy". Not only could people get a great deal, they could participate live, by acting fast on the offer.
Obviously if there was interest (meaning sales), the product would get created, and then the price would increase on the finished product for the official launch.
There were close to 70 sales, and my members got free access of course, so there were even more registered to attend. And so of course I showed up on Tuesday and taught the topic live: