Download Size: 1.3GB
Direct Download Link:
(No Ads, No Waiting Time, No Capcha)

This content is for members only.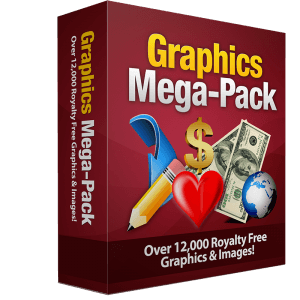 Over 12,000 Royalty Free Graphics And Images
Before we go any further, here's exactly what Lokas software is offering in today's incredible graphic and icon bundle:
Full, royalty free licenses to all available Lokas Software stock icon sets, in both raster and full vector (.svg for flat-style, .ai for Vista-style) formats. That's over 25,050 gorgeously rendered, royalty free icons for use in your commercial applications and web development projects!
A fully-functional license for one of the best box shot creation applications on the market today. Cover Commander helps you create slick, professional caliber box shots, 3D mockups (laptop, smartphones, iMac, tablet), eBook covers, virtual Blu-ray/DVD boxes, CD cases, manual covers, curved screenshots, reflective screeshots, custom 'credit cards', and more.
A fully-functional, commercially licensed copy of AWIcons Pro, a specialized graphics editing tools uniquely designed for icon creation, and in a more general sense optimized in every way for the creation of small-sized graphics.
Lokas Software Artistic Effects is a Photoshop plug-in (32 bits version only) that makes it simple to add sleek, professional graphical effects to your text, icons, and images. Each effect is built upon a high-precision mathematical model, ensuring you extraordinary detail and quality. Some of the incredible effects you can choose from include: Aqua, Snow, Drop, Ice, Chrome, Metal, Crude Metal, Plastic, Gel, Smoke, and Cotton effects!
Spice up that flat, boring text on your website with a fully-licensed copy of 3D Text Commander. Create your own 3D text logos, banners, messages, and more, guaranteeing that your customers will take a second look! It's so easy — just choose a font (all system fonts can be used), colorize it, size it, and add transparency. It's so easy, you can set your 3D text position right on the screen, just by dragging it. Best of all, you can animate your text by toggling a few extra checkboxes!
Lokas Software 3D Maker is a Photoshop plugin (32 bits version only) that facilitates the creation of pseudo-3D graphical elements from 2D drawings. It features fully-configurable X and Y angle controls as well as perspective depth control, shading, and overlay modes. Transform your dull 2D images into stunning 3D graphics!
Lokas Software 3D Shadow is freeware, but we're including it in the Graphics Mega-Bundle anyhow 🙂 This handy Photoshop plugin (32 bits version only) makes it simple to create various types of 3D shadows from objects such as letters, numbers, shapes, and so on. Settings include transparency level, perspective, shadow color and position, X/Y/Z angles, and more. Plus, they are all available from the main window!
In short, the Lokas Software Graphics Mega-Bundle contains everything you need to manage the visual aspects of your applications, websites, graphics, and images. Do yourself a favor and take the time to download the demos for each title — trust us, deals like this don't come around all the time.